Stunning alfrescos, patios and decks at affordable prices
designing you a better lifestyle
Stunning alfrescos, patios and decks at affordable prices
designing you a better lifestyle
Experienced Patio Installer Patio Builders Perth
At Patio Living Perth we strive to deliver the results you deserve from a professional patio builder. Whether it's a casual outdoor entertaining area or an alfresco area, we're here to help. We pride ourselves in our professionalism and attention to detail, from the initial design consultation right through to the finished product.
We offer the widest range of design and material options, from steel or timber-framed patios with the latest heat reflective polycarbonate sheeting to fully lined alfrescos. We can help you with lighting designs, heating, blinds even an outdoor kitchen and our associated landscaping and pool teams may be very useful adding the finishing touches to your fabulous new outdoor entertaining area.
Start the transformation of your lifestyle with an alfresco makeover created by Perth's leading Patio Team
Planning to give your Perth home a makeover by building a patios? Our highly-trained design consultants can visit you in-home to help you design a custom steel or timber patios. Our patios can not only improve the value of your home but also offer you the outdoor lifestyle you've been dreaming of. We listen to your requirements, then custom design and build the perfect solution to suit your lifestyle. As the premium timber patios builders Perth has to offer, the products we use are rigorously tested to ensure your new patios not only looks great but also stands the test of time. We also have all the accessories to complete your new patios.
Patios can not only enhance your home; but also make your lifestyle more comfortable, and therefore, more enjoyable. Enjoy having a browse around our site – we hope you get some ideas and inspiration for your project. If you'd like to start down the path to planning your new Perth patios, deck or outdoor lifestyle and be the envy of your friends and neighbours just give us a call. From the moment you call us or drop by one of our showrooms, you'll know that you're dealing with the right people. We're ready to bring your design to life.
WHAT WE DO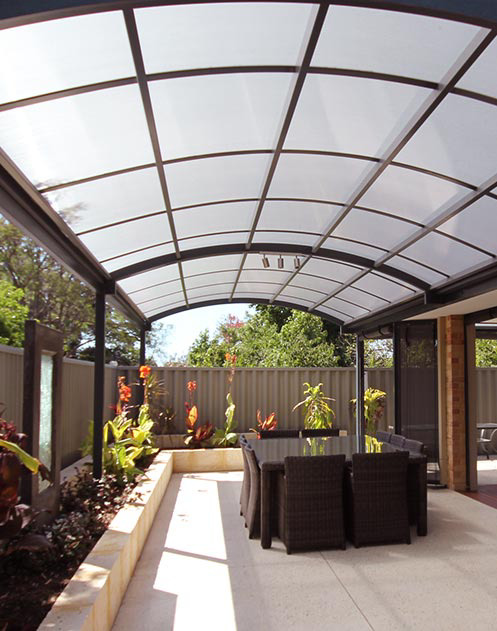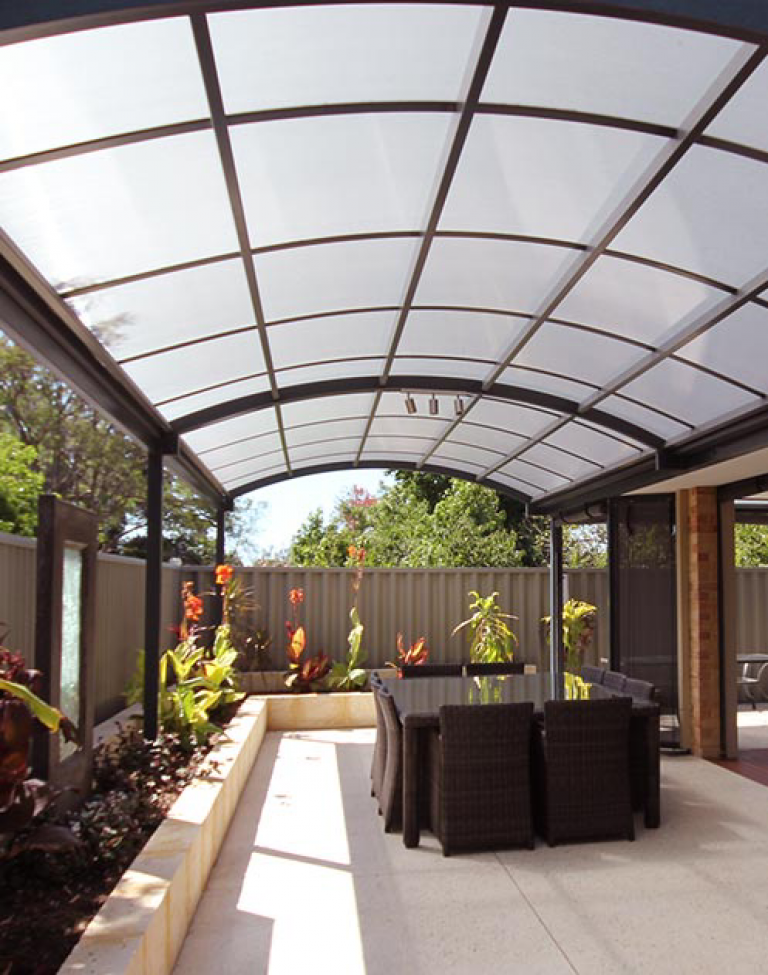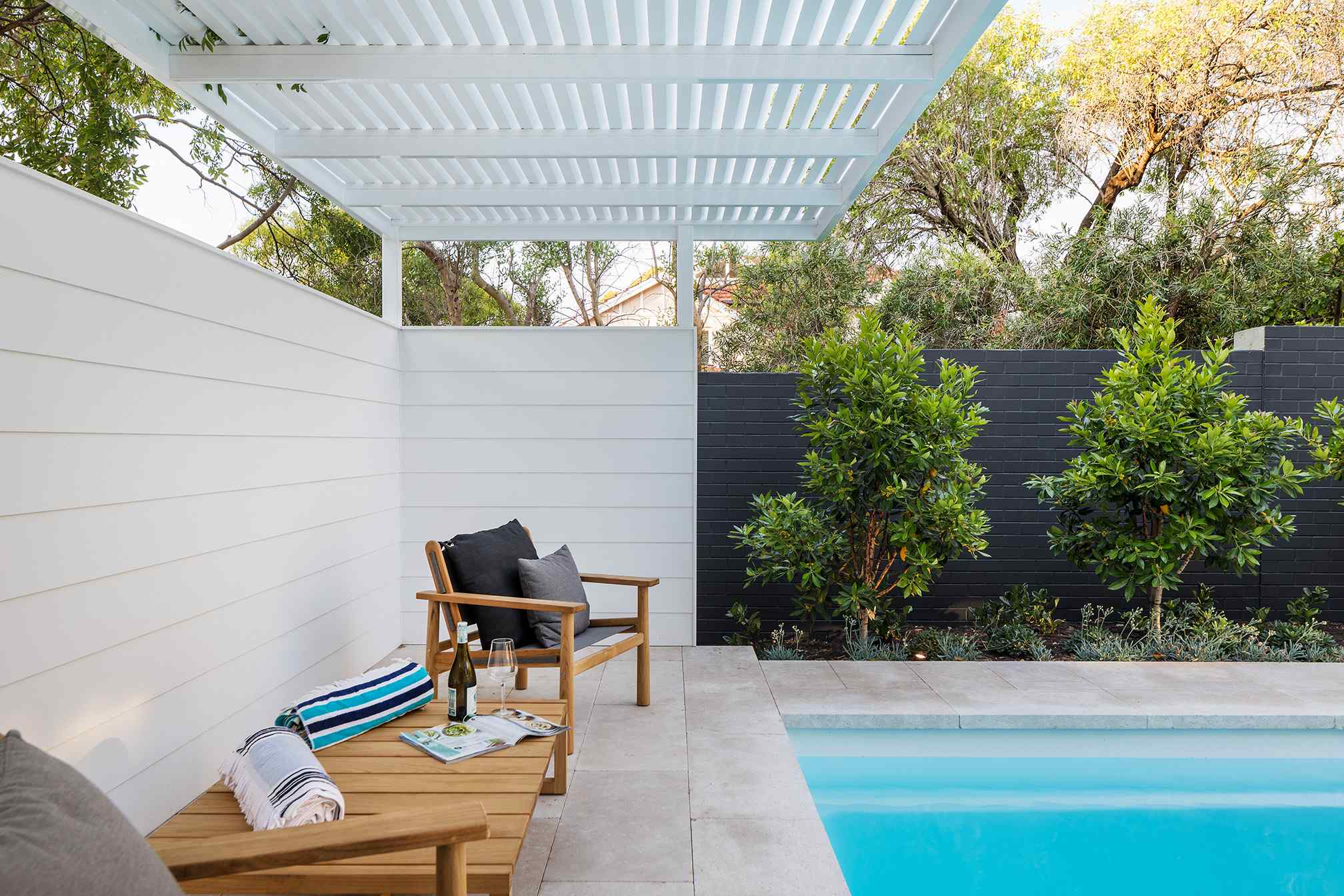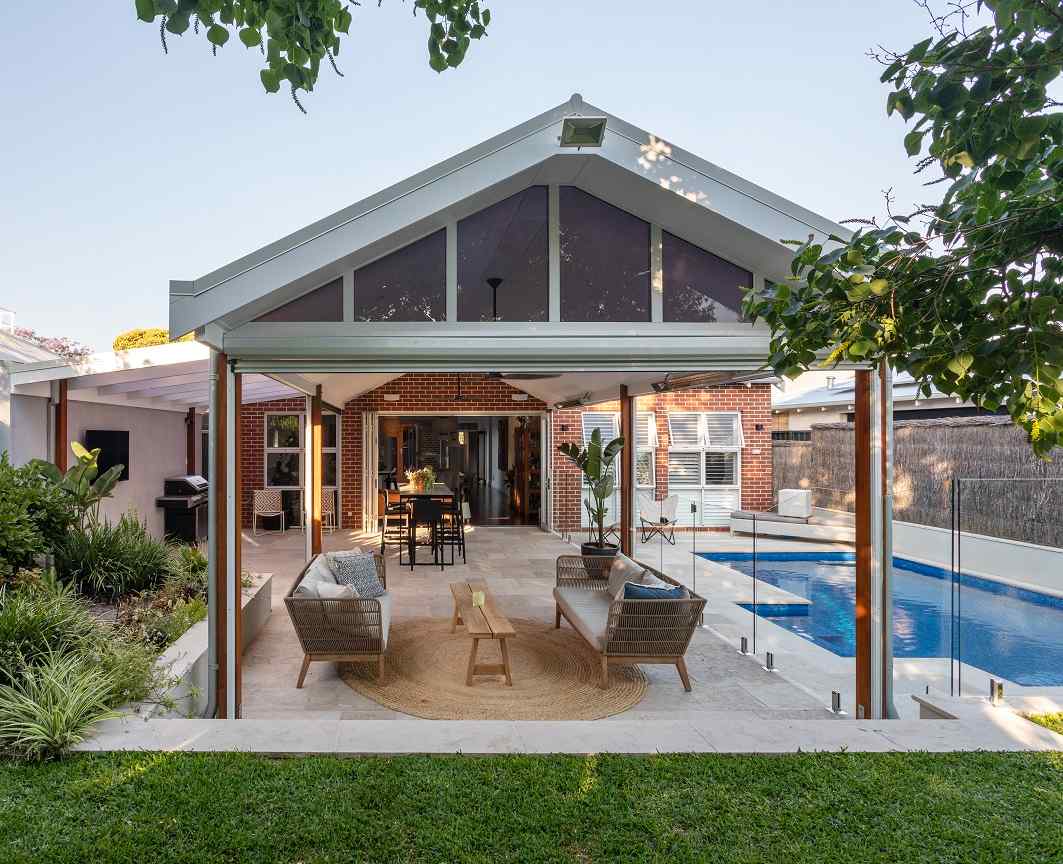 FEATURED PROJECTS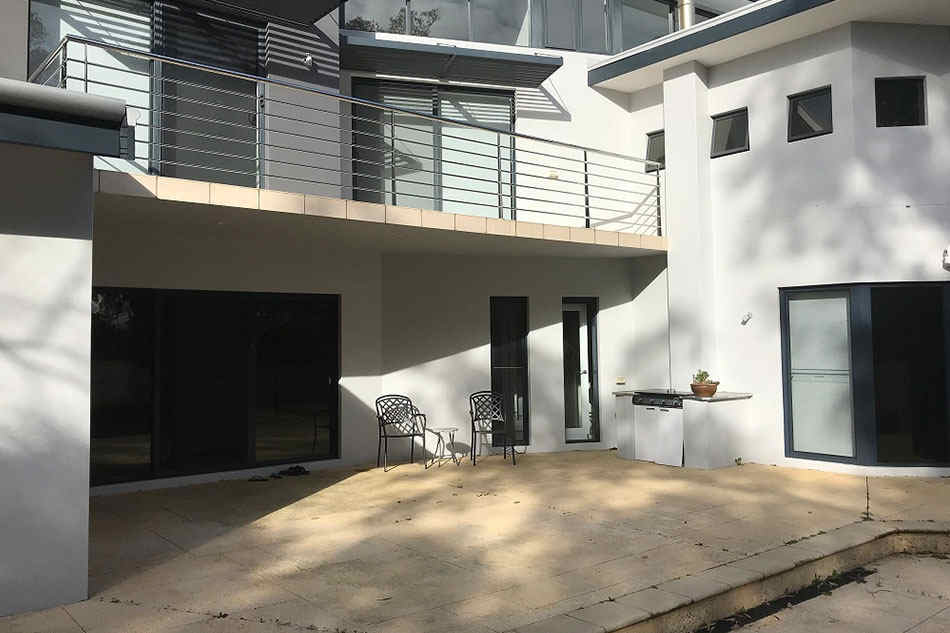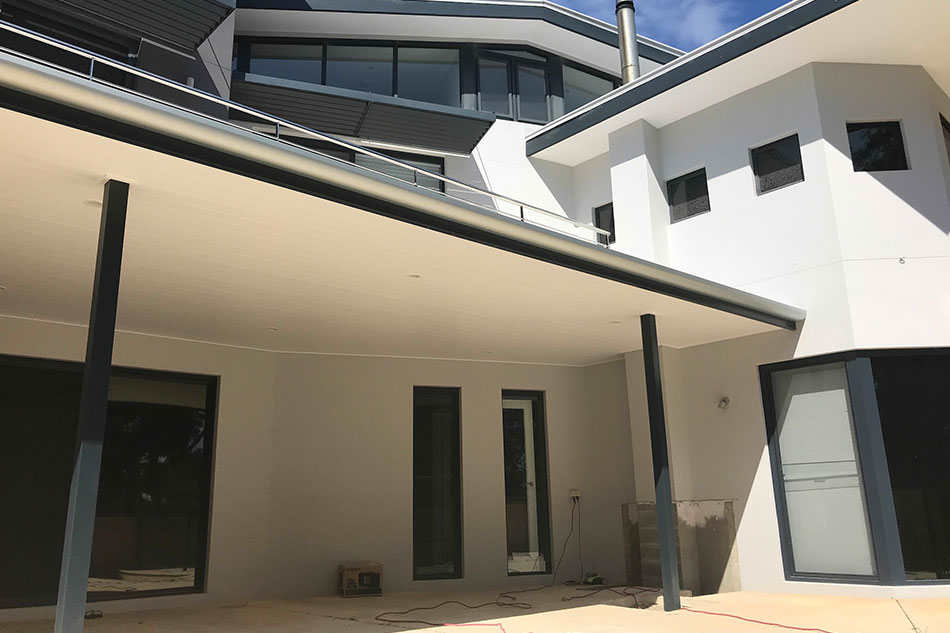 Featured
Churchlands
A year ago Dick had been recommended to Patio Living and we had built him a fully-lined alfresco for his home in City Beach. When he moved to his new home in Churchlands Patio Living had once again come up with a creative solution to a tiny concrete balcony that offered little shade off the m...
Featured
Woodlands
Sarah and John's backyard in Woodlands had little shade and a dated pool and paving. Patio Living and their landscaper completely transformed the space, reshaping the pool to be surrounded by limestone. Meanwhile a uniquely designed alfresco and timber screen provides the family a shaded...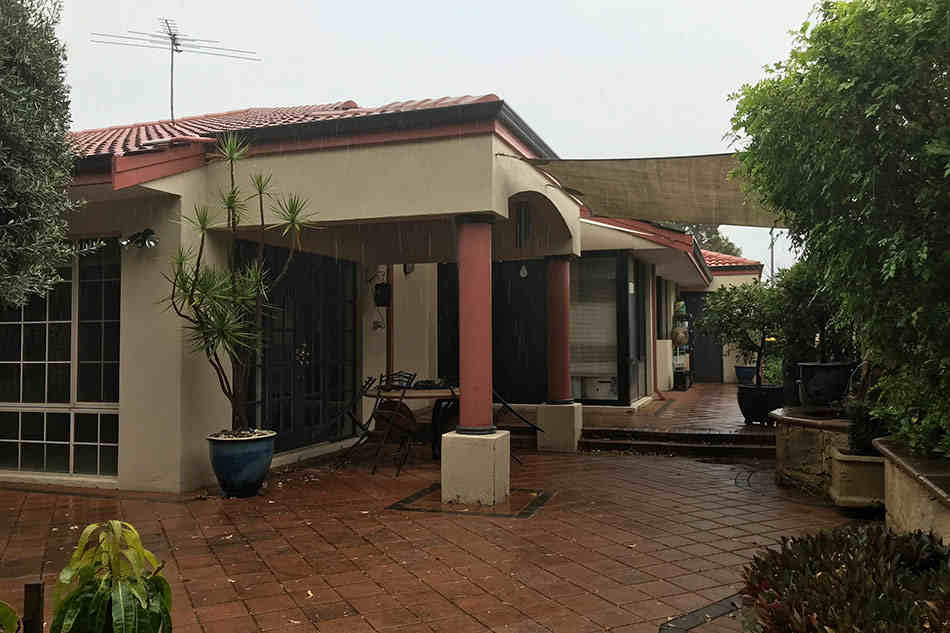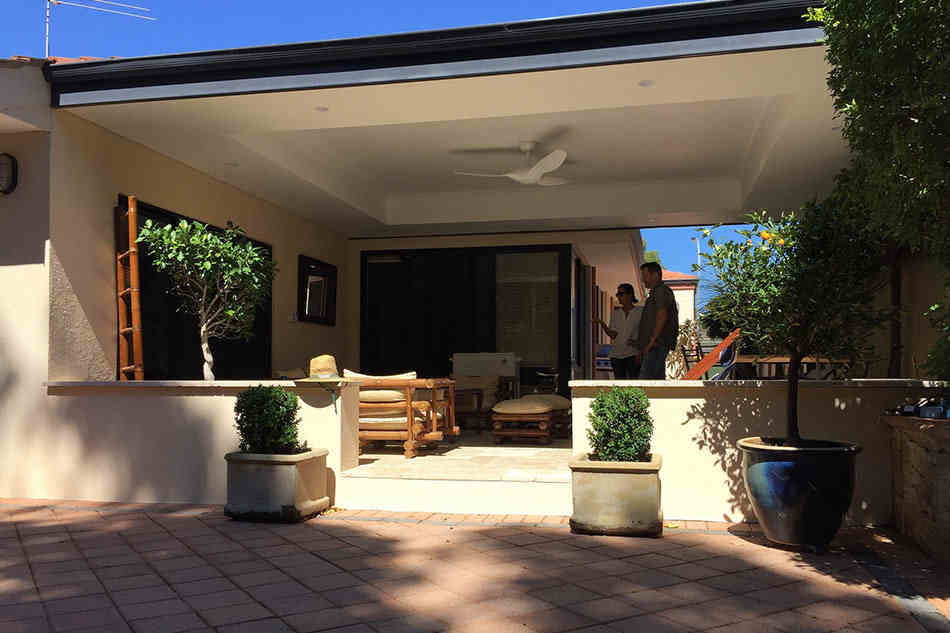 GET IN TOUCH
Here to help
If you have any questions at all about your upcoming project, or would like a free quote on a Patio, Deck, Alfresco area or anything we might be able to help you with, please enter your details and inquiry and we'll get back to you as soon as possible.