Solar Pergola ® - Solar Roof & Solar Deck Lights
Nothing shines more than the award-winning Solar Pergola®. It's ingenious design lets you maximise winter sun while shading you in summer. Unlike regular pergolas, the unique patented batten structure is especially constructed for all seasons.
With the addition of polycarbonate roofing, a Solar Pergola® becomes the perfect shelter from rain and hail. That's why it's won an Australian Design Award.
In the warmer months, it shields you from harmful UV rays cooling your home by as much as 10 degrees Celsius which in turn saves you energy and money. In the cooler months, it provides warmth and light by capturing more of the sun's rays creating a cosier environment in even the coolest of weather. All this is achieved with no moving parts, just carefully designed, strategically placed, angled timber battens.
Timber Patio Gallery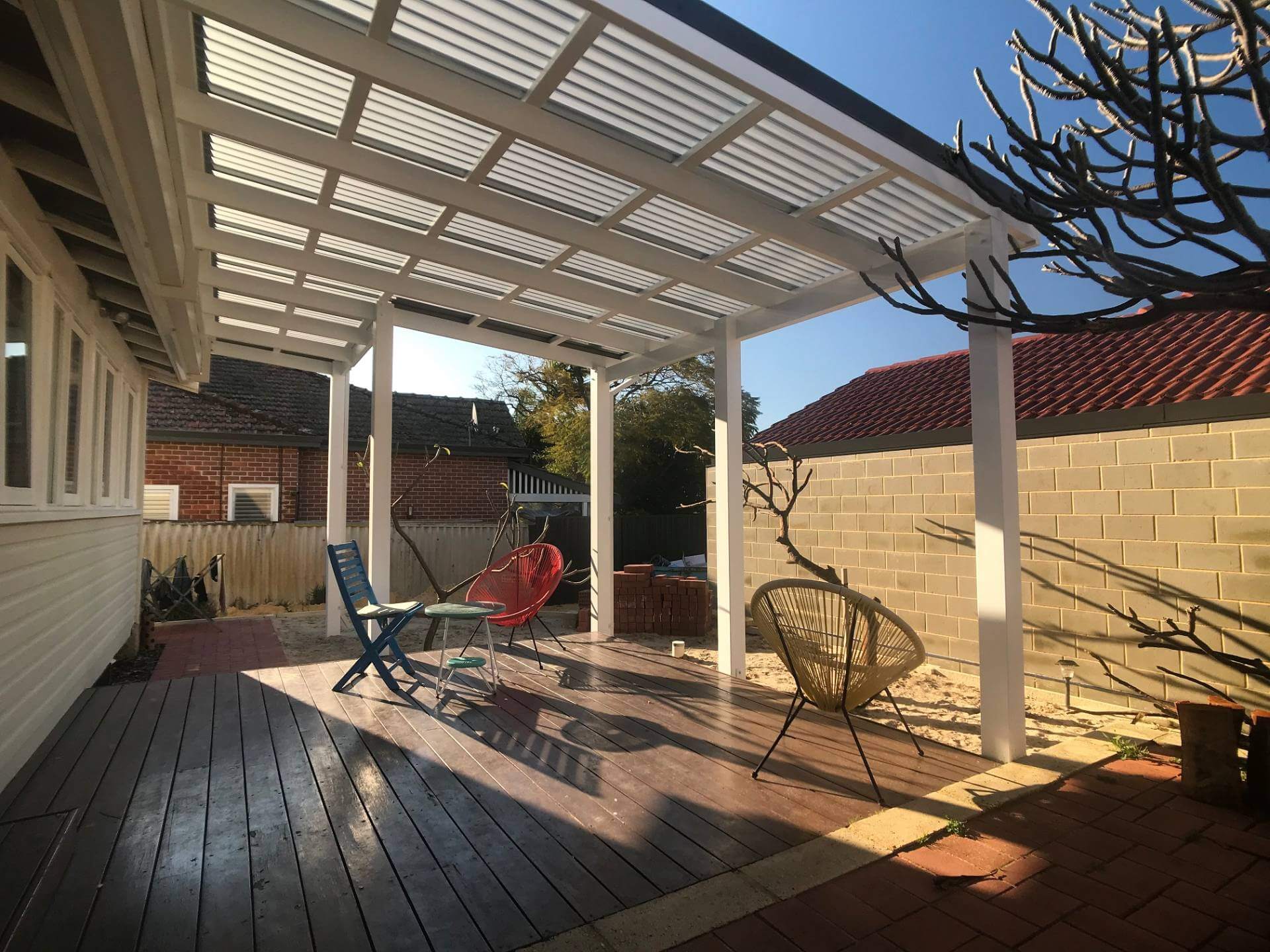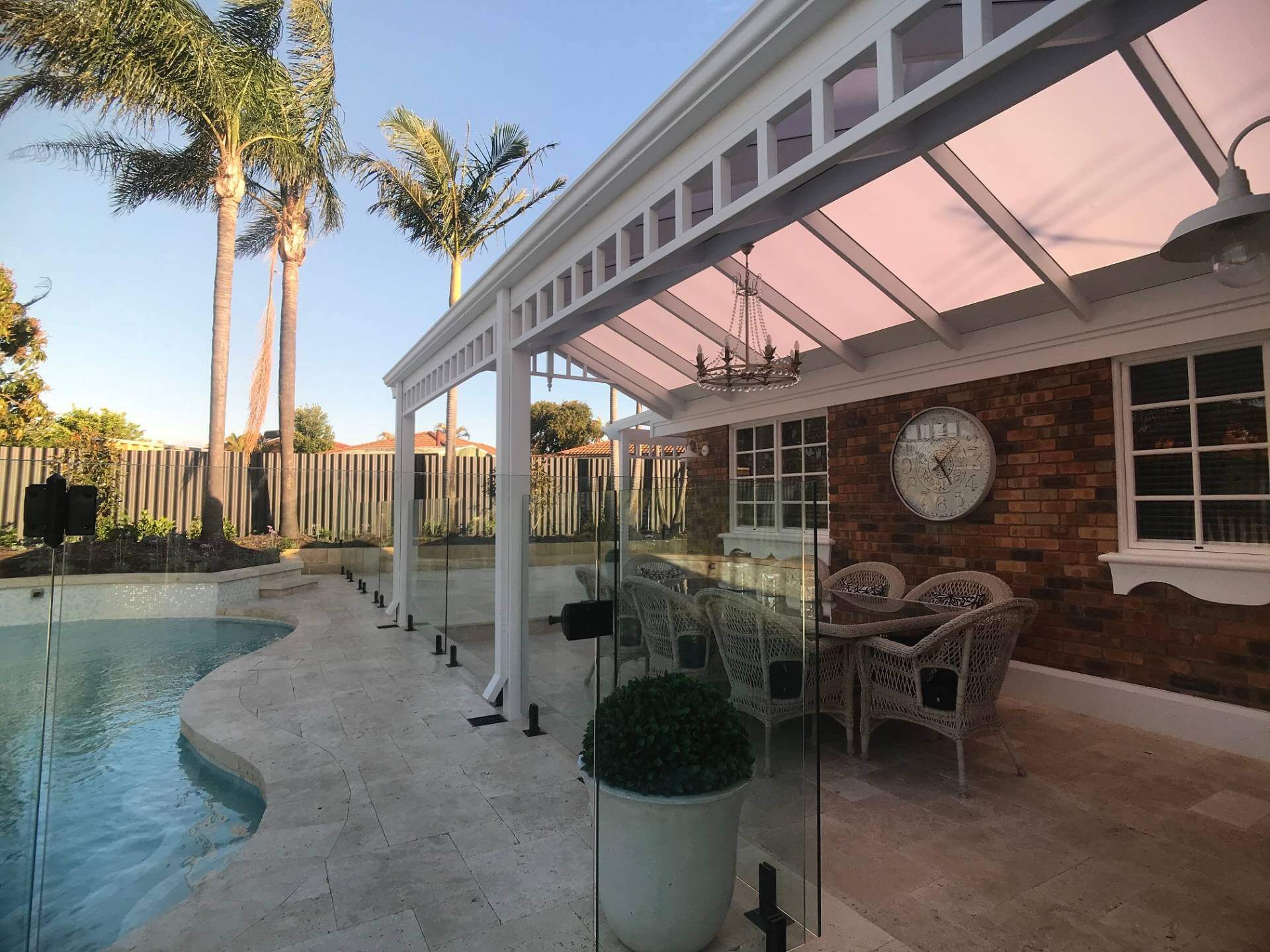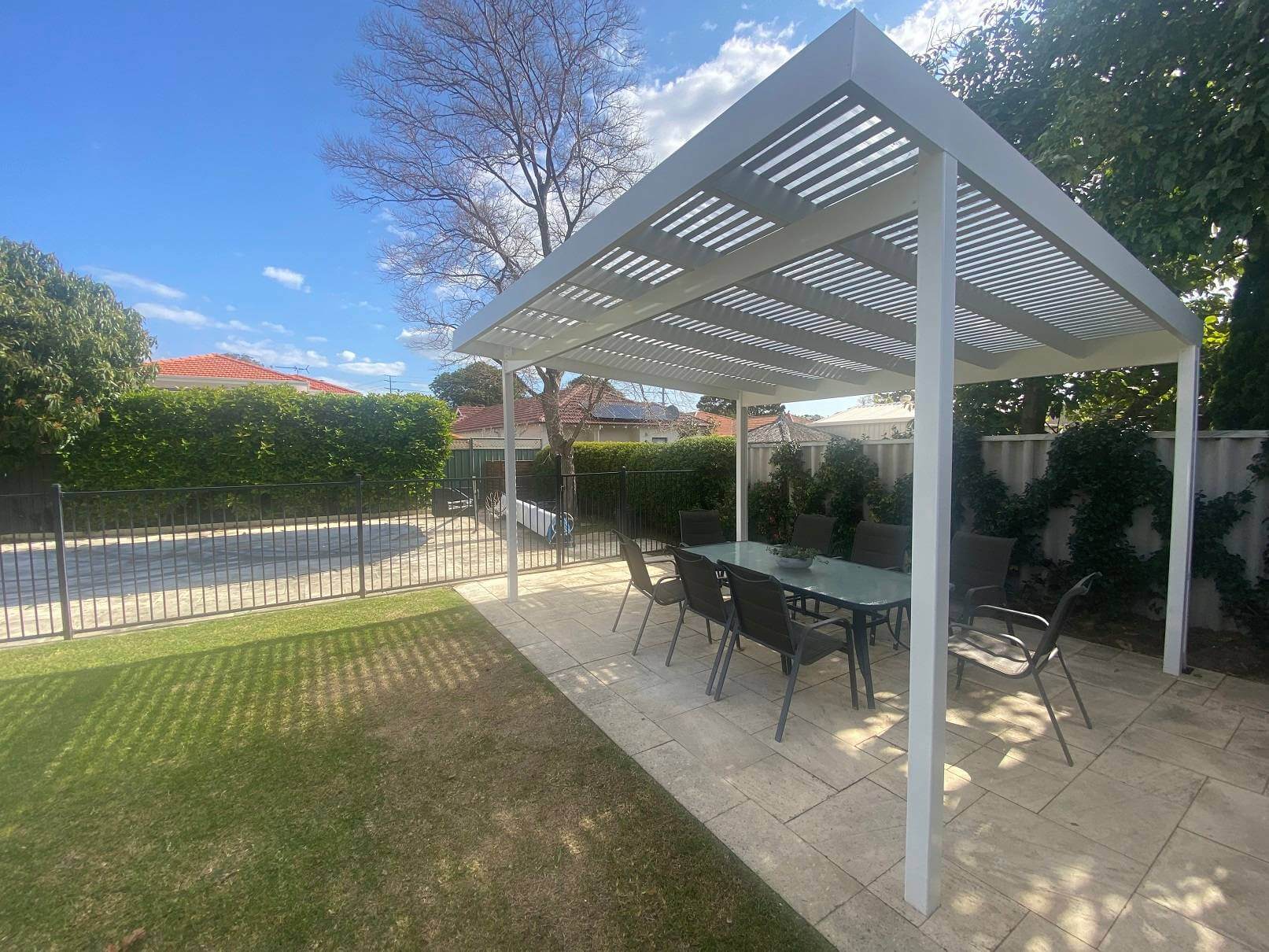 Summer Shade

Solar battens shield the higher summer sun for maximum shade and comfort.
Winter sun

Carefully angled battens take full advantage of the lower winter sun.
Custom designed for you
All Solar Pergolas® are custom designed to enhance your home's individuality. There's a wide range of materials and finishes to choose from including decorative trim.
Call us today to find out how easy it is to start planning your new Solar Pergola®. 9322 3777, we're open 5 days and don't forget to visit our photo gallery.