Great design and coordinated colour choices and inspired finishes are the keystone to every alfresco design Patio Living embark on with our clients.
Our biggest advantage over almost any other builder or alfresco designer in Perth is experience. Our two resident designers have both worked for the company for a combined 30 years and bring an unrivalled advantage with their knowledge of both products and design.
The process can be as simple as a client emailing in their own plans and pictures of the area and this would give us enough information to provide a brief appraisal and budget costings. This service is of particular use to clients building new homes, renovating existing properties or in the process of purchasing a house.
Clients can also visit our conveniently located design studio at West Perth and meet the design team and look at pictorial examples of our work.
Alfresco Gallery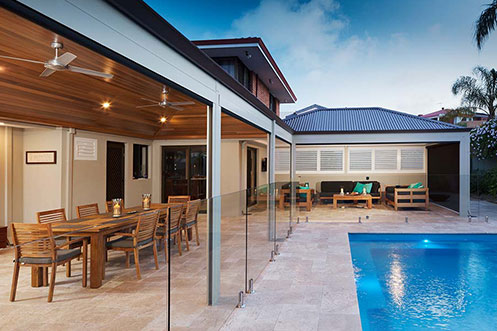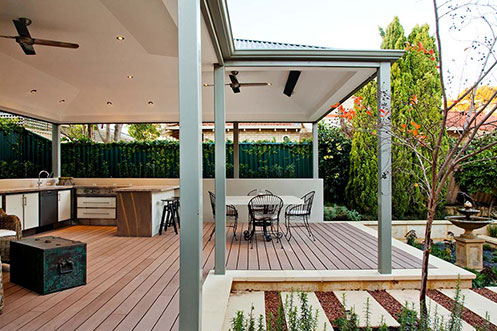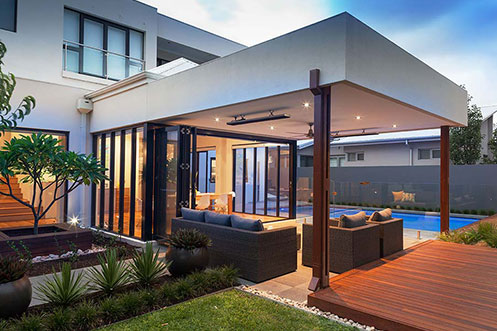 For clients who feel ready to embark on the next stage of their project we arrange a meeting on site and this is the most effective way of providing advice based on a clear understanding of the clients home, gardens and most importantly their own needs and aspirations. Our motto has always been to listen to our clients more than we talk to them as they ultimately are going to live with our creation and need to play a large part in its inspiration.
To allow clients to make the right choices our design team has spent the last 12 years re visiting and photographing almost every project we have built. This allows us to show you all sorts of inspiring images and examples of products or designs that might suit your own home and budget.
We have also spent that time talking to our clients about how the projects have worked for them and this open minded learning curve means we once again can offer unrivalled advice on the best solutions.
Once we've come to an agreement on a plan for your alfresco, we'll have 3D CAD drawings produced so that you can see all aspects of the alfresco and how it will interface and blend in with your home and your living spaces.