Timber Carports
A Carport is an essential addition to almost any home that wishes to protect one of the owner's most valuable possessions.
The design stage of a new carports life is one of the most critical times in its life, after all the structure will sit in front of the home and its essential it blends in with and compliments the existing structure.
Patio living offer a unique set of solutions as we  build in both timber and steel and as such can create almost any design in a variety of materials to ensure the completed project does justice to the home.
Some shires can actually insist that the colours, frame and roof covering all match the existing home exactly whilst others are very flexible and allow the owners to build almost any design, although all shires have fairly strict rules as to where the project can be built when it comes to setbacks from the front verge and neighbours boundaries at the side.
Patios Livings's design team have over 30 years' worth of experience dealing with shires and their planning regulations and will guide you thru their processes effortlessly allowing you to make the right choices on day 1 and avoid months of frustration dealing with local government.
We also have a wealth of knowledge when it comes to advising our clients on the best choices of materials and colour schemes and having built literally 100's of carports in recent years we've a lot of great examples of our work to show you.
Like the service we offer clients designing alfresco extensions we can draw up detailed CAD and 3D sketches allowing you to visualise clearly how your new carport will compliment your home.
Timber Patio Gallery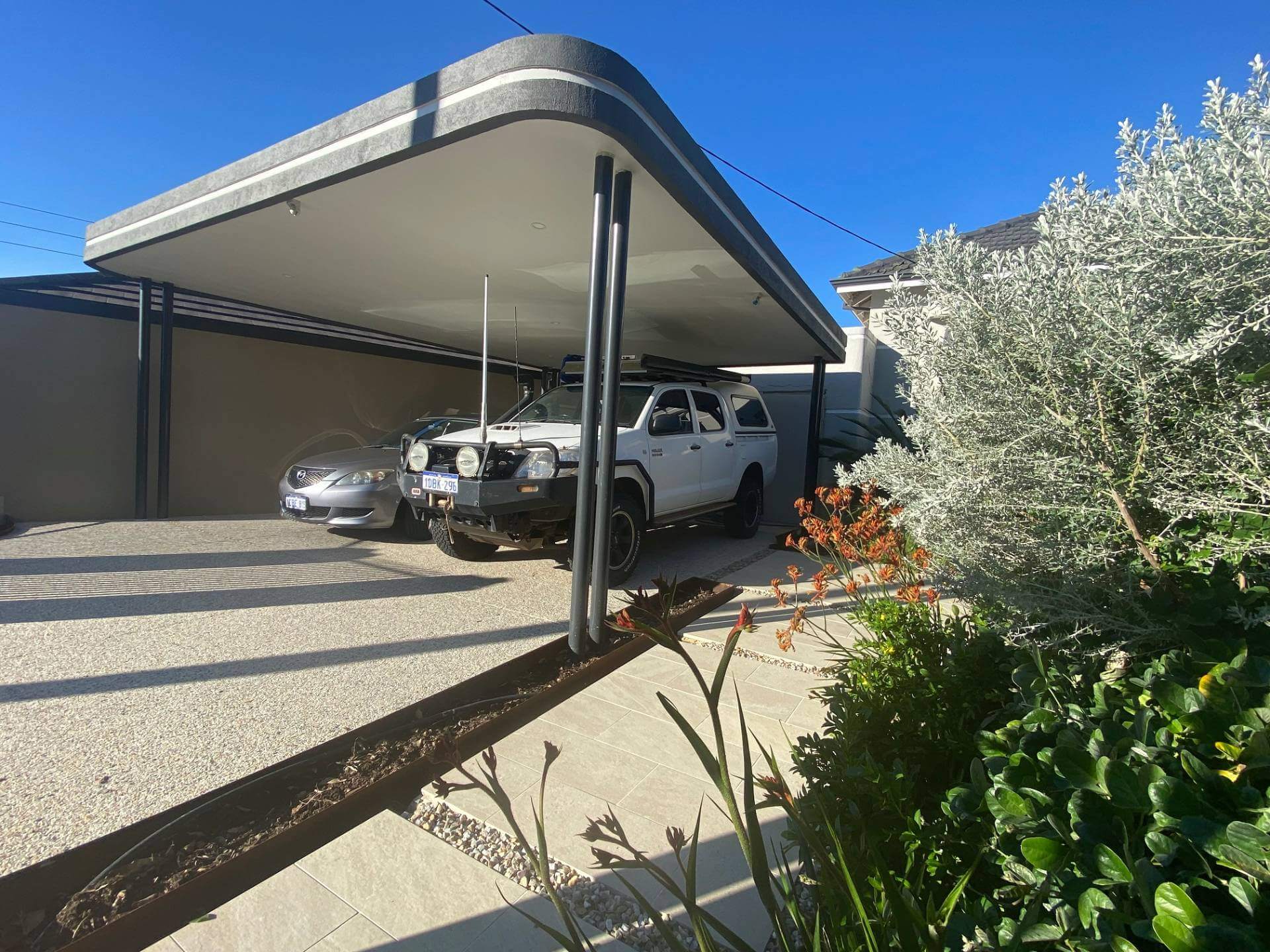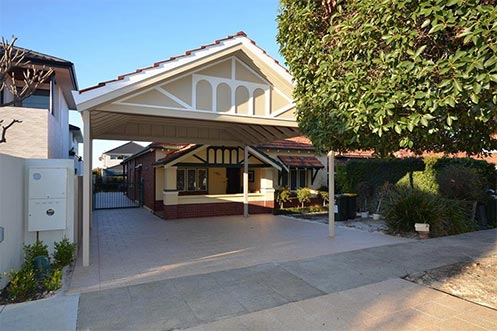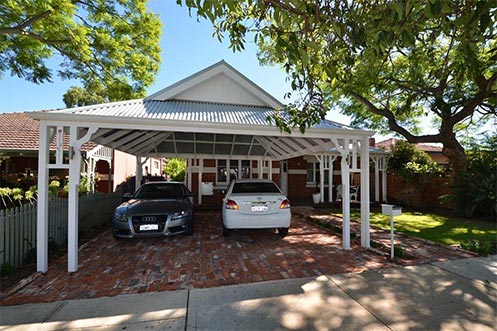 Detail and trim
Lattice, finials, gable treatments or decorative trim, no one need ever know it hasn't been there all along. And you can add privacy, security and protection by fully or partly screening your carport. We'll even design and build it ready to accommodate a wide range of roll up or tilt style doors.
What size should it be?
A typical double carport has a width of 5.4 to 6.0m and a single carport is usually 3.0m wide. The depth will normally be from 5.4 to 6.0m. If you have a four wheel drive or large vehicle then we may need to increase these sizes slightly.
Want to cover your boat or caravan? No problems, we can increase the height to suit and build you a custom boatport. Just give us a call to find out how easy it can be.
Call us today to find out how easy it is to start planning your new carport on 9322 3777, we'll arrange for one of our experienced design team to visit and discuss the possibilities.