Timber Patios
Patio Living Perth offer so many styles and options to compliment your home. Our timber patios are perfectly suited to outdoor entertaining areas, pool enclosures and carports. In fact, the design options are virtually unlimited. Your patio could be a gable, dome, pyramid or flat roof, or even any combination of these. Our exclusive design and engineering mean we can create a special area just for you, your family and friends
Timber Patio Gallery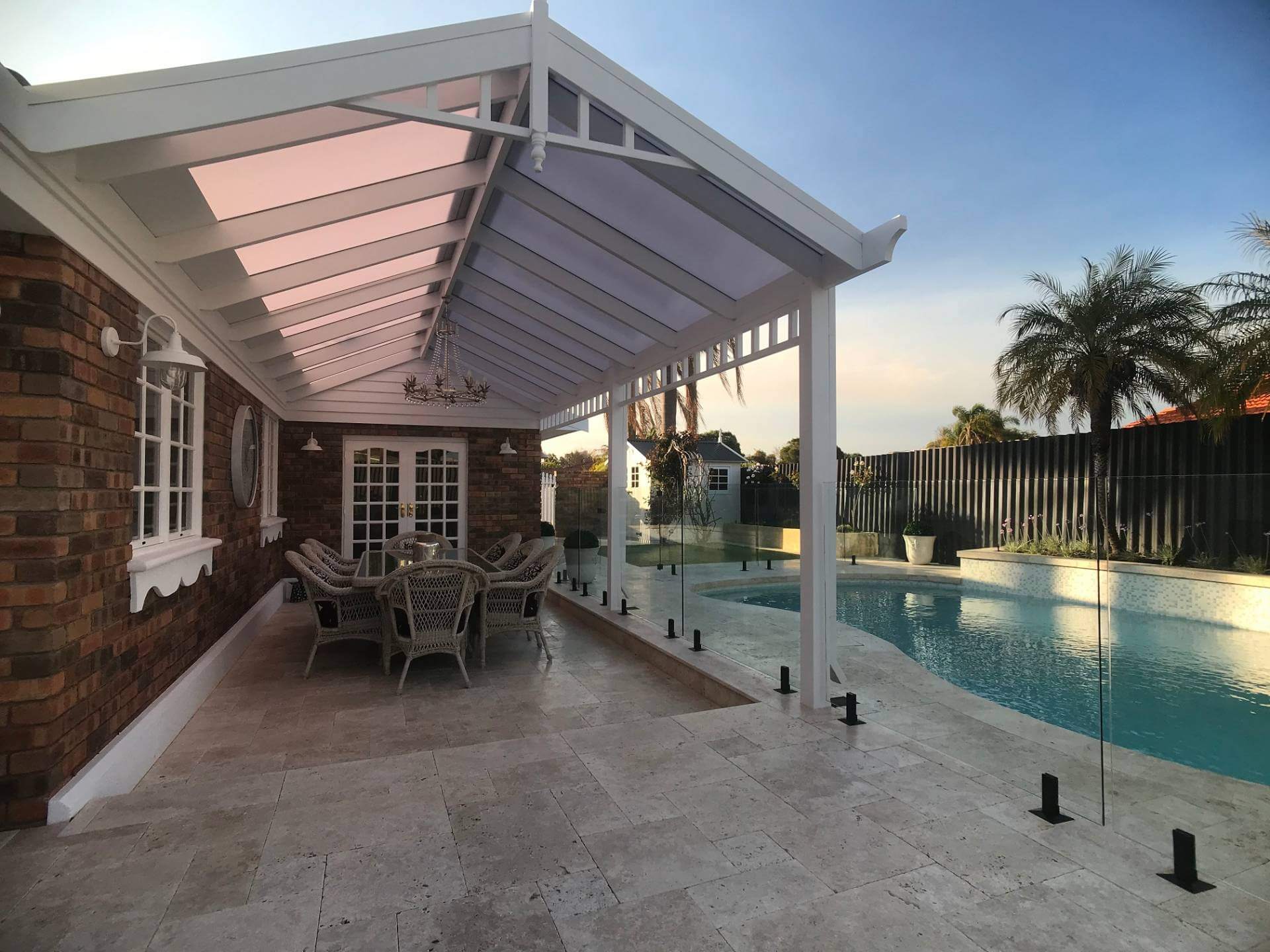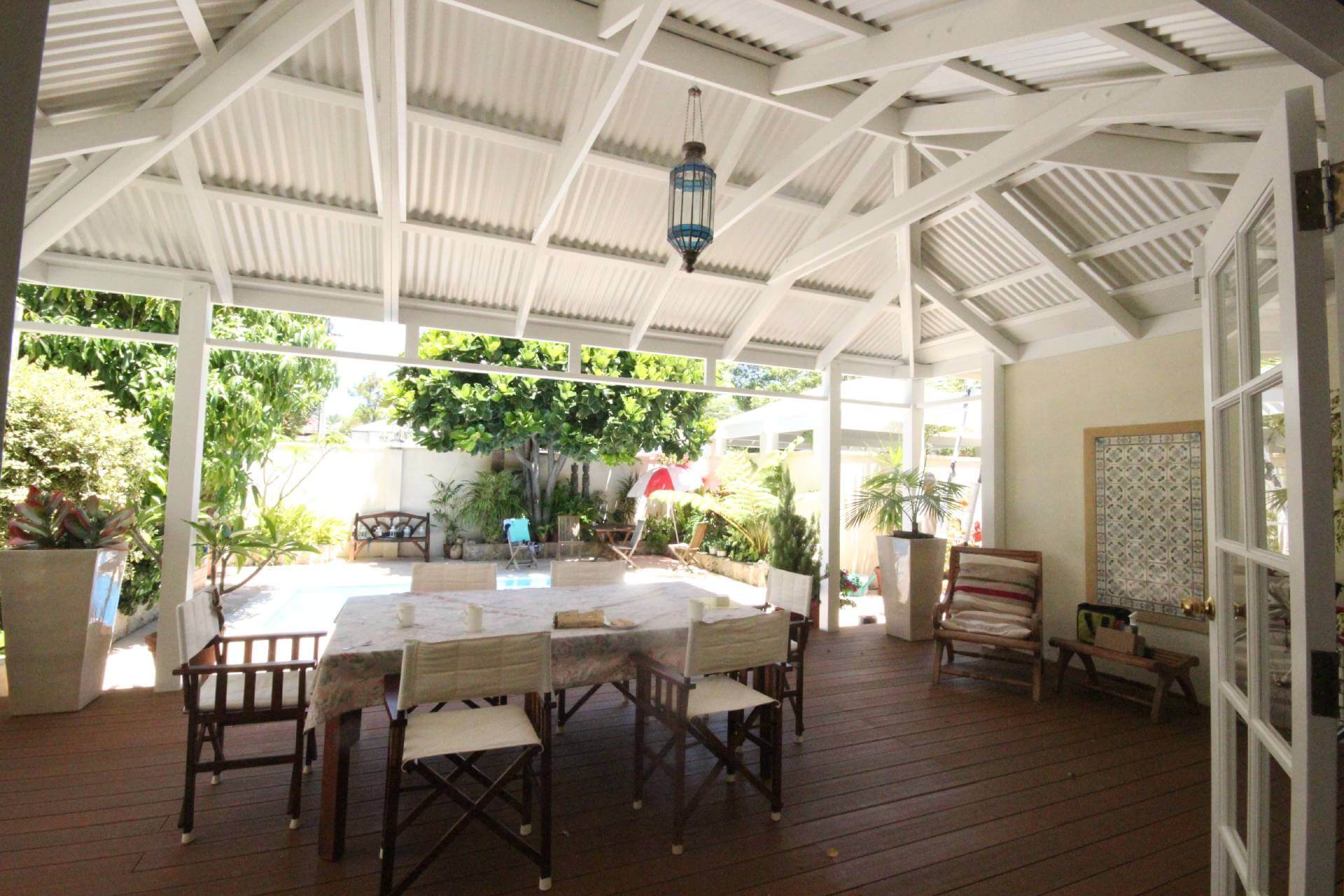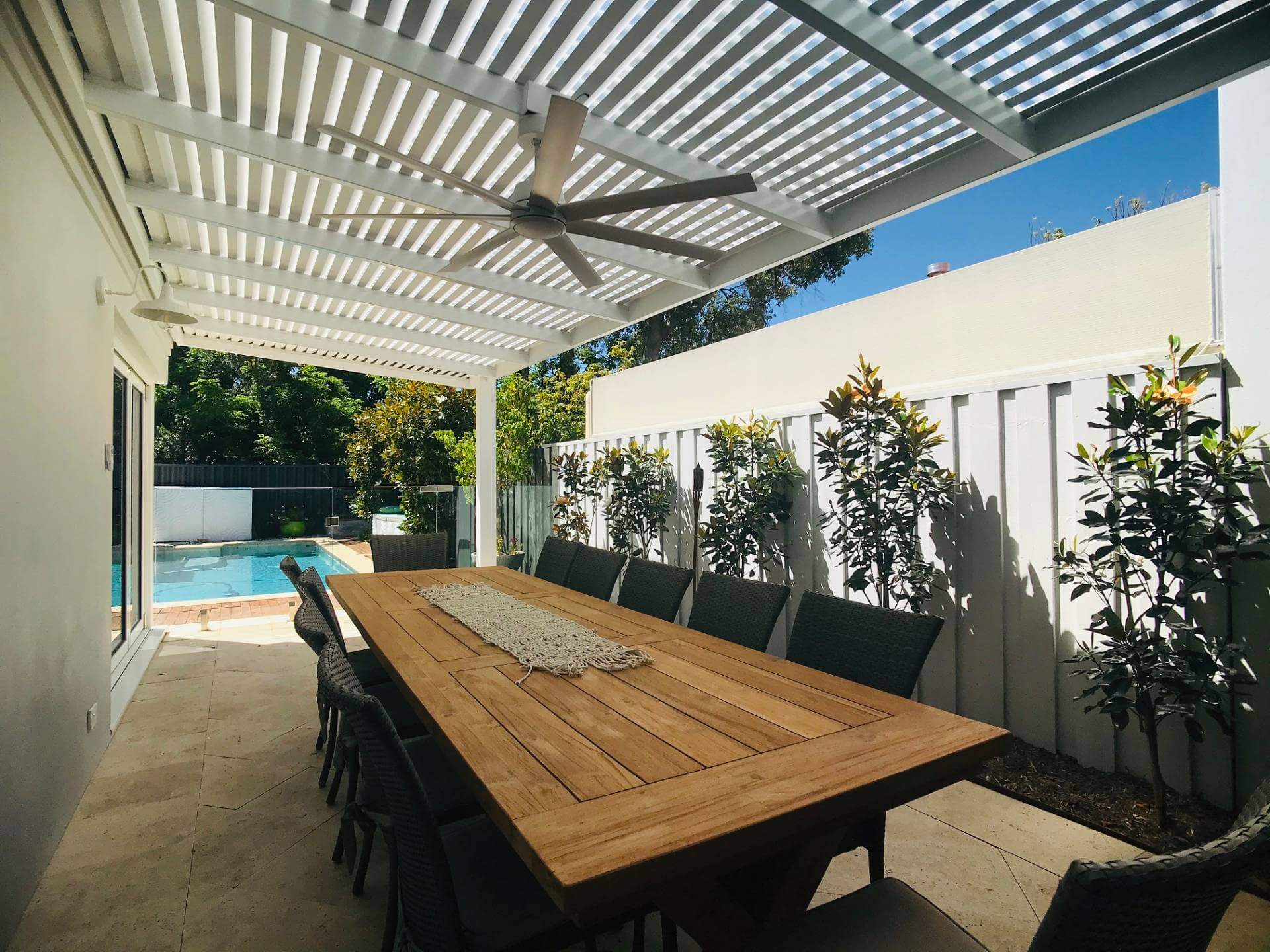 The environmental choice
Patio Living Perth use plantation timber to create an engineered structure that is both attractive, hard wearing and a great environmental option. Timber can be painted for you in any colour you desire and roofing is your choice of colour and profile in either Suntuf or colorbond ® steel.
Embellishments
We've got all the accessories for your new patio. Ceiling lining, patio blinds and lighting.
Call us today to find out how easy it is to start planning your new patio, pool enclosure or alfresco area. 9322 3777, we're open 5 days and don't forgetto visit our photo gallery and Perth display centres
So Many Roofing Options
There's a wide range of roofing to choose from. For maximum shade Colorbond® steel is available ina wide range of profiles and colours. But to avoid blocking light and making your rooms dark we recommend polycarbonate patio roofing.
It's available in a profiled sheet or flat, twin, or multi walled sheets. Both steel and polycarbonate are available in a wide range of colours and profiles to compliment your patio and home.
And don't worry about the heat, polycarbonate sheets are available with heat reflective finishes designed to reduce both heat and glare. You can relax and entertain under your new patio or verandah area in comfort.