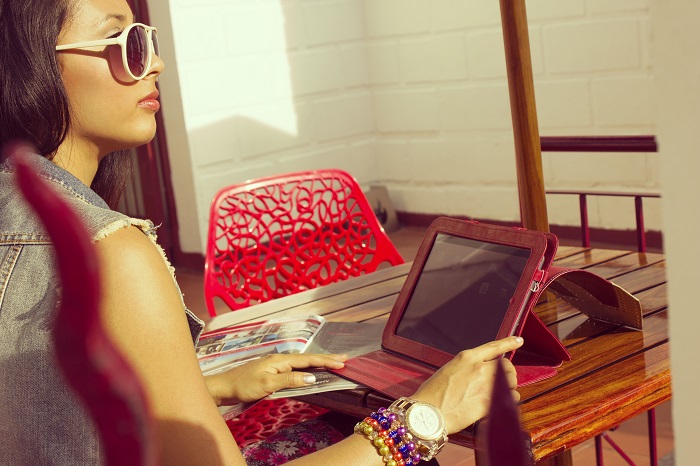 5 Ways To Make The Most Of Your Small Patio
If you're reading this, that means you probably have a small outdoor area that you're considering for a patio in Perth. Often homeowners dismiss smaller backyards as unfit for a patio, but you'll be surprised at what you can do with a little space and some clever planning.
SET REALISTIC EXPECTATIONS
You want to transform your backyard space, you just don't know how yet. One way to get there is to visualize what you plan to use that space for. Say you do want a patio – will you be using it to entertain guests? Do your guests visit often? Say you just want a spot to sip coffee by your lonesome – will you really need a huge dining surface for that?
Working with a small space means you'll have to prioritize. Best case scenario is you have an outdoor room perfectly suited to do one thing and not another, so you need to make up your mind on what that "one thing" is.
CONSIDER THE FURNITURE, THEN GO MINIMAL
When you've got your patio goal pegged down, go over which furniture/amenities you will need for it. Cut down to just the essentials – the stuff you wouldn't be able to do without – and find the least bulky yet still functional version of it. Of course your al fresco aesthetic will also play into the furniture you want, so consider how it all goes together as well.
MAXIMIZE VERTICALLY
Without much floor area to work with, you'll be hard-pressed to make use of your vertical space. You can deck your patio area with the furniture you've planned for it, then make sure you make use of any wall, railing, or ceiling. Shelves are great for vertical utility. Rafters and railings can house hanging plants. Not only do you make the most of your space, you also get to spruce up with some lush greens here and there.
CREATE THE ILLUSION OF SPACE
Your brain can be a huge factor in your level of comfort in your new alfresco. If it gets a sense of being too cramped – even when you do have ample room to move around – you may find it hard to get comfortable. At the same time, you can hack your brain into thinking your patio is more spacious than it is.
Use materials that let light pass through them. Glass tabletops give you the surface you need without total visual obstruction. A well-placed mirror can also offer a great illusion of space. Finally, consider materials that are either translucent or are specifically designed to allow for light and air to pass through them.
DON'T USE IT ALL UP
Your space, that is. Having a small space to work with for your alfresco means making the most of each and every square inch of the area, but keep in mind that you yourself will need space to go about doing what you set to do on your patio in Perth.
Having a small backyard shouldn't deter any Aussie homeowner from enjoying the pleasures of the outdoors right from the comforts of home. There's an alfresco design suited for all different shapes and sizes of property. Give us a call, we'll be glad to help you plan your patio out.