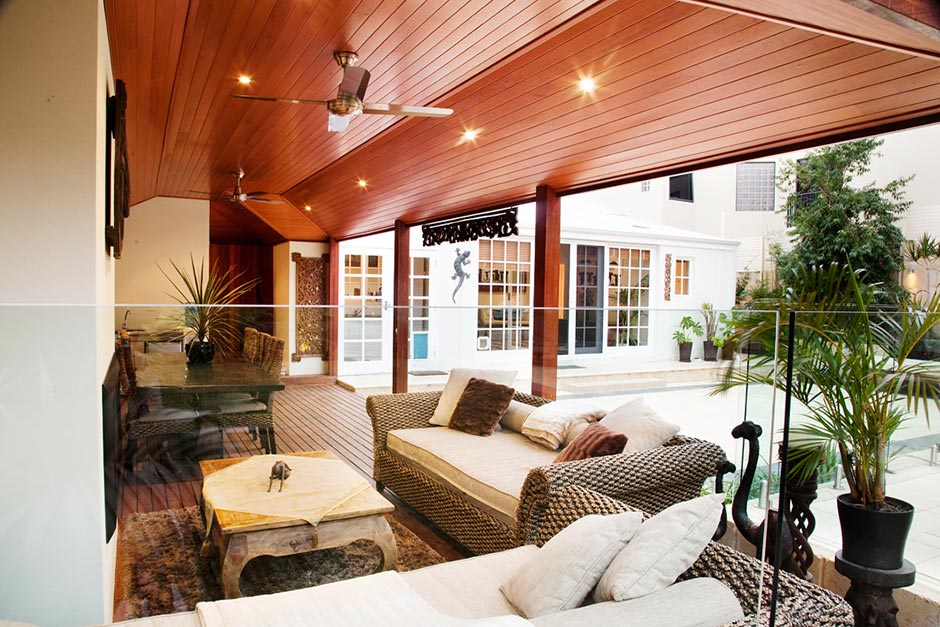 Avoid Cheaper Pre-Sealed Lining Solutions
For many years the building industry thought it was both investing in a high quality solution and a much quicker installation solution using lining products that had been pre-sealed.
So what we are talking about here are timbers such as cedar or pine that you could machine seal far cheaper than having them hand painted on site after installation.
There were and still are some suppliers who provided a great quality finish and ensured the machine finish was a high quality one, however there are many who saw an opportunity to take short cuts and invest in a lower quality paint or oil application that just didn't last the pace.
At patio living we spent many months investigating the impact our environment and other factors had on these products and once damaged discovered one very important fact; it was almost impossible to repair or repaint any of the pre sealed products if the damage was particularly severe.
This included UV damage from sunrays reflected by a pool onto a cedar lined alfresco, moderate water damage from a storm or overflowing gutters.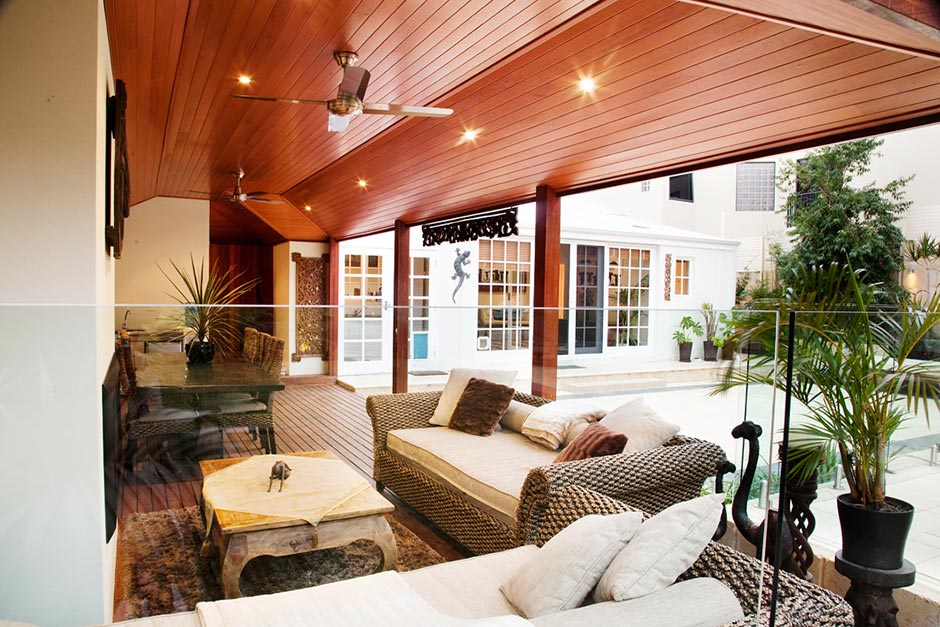 So back to the drawing board we went and despite the small additional investment of hiring a painter we felt that for an investment design to last a lifetime the effort was worthwhile and the additional cost in some cases became a major cost saver if there was an issue with the product.
Almost all Patio Livings alfresco extensions and patios never experience any sort of issue or need for repair but it's encouraging to know that should an unforeseen drama arise the product you have invested in will survive the event!
Our professional team of painters overseen by our construction manager will ensure that you have access to the widest range of paint options, stains and oils available and with our expertise, make the right choice.