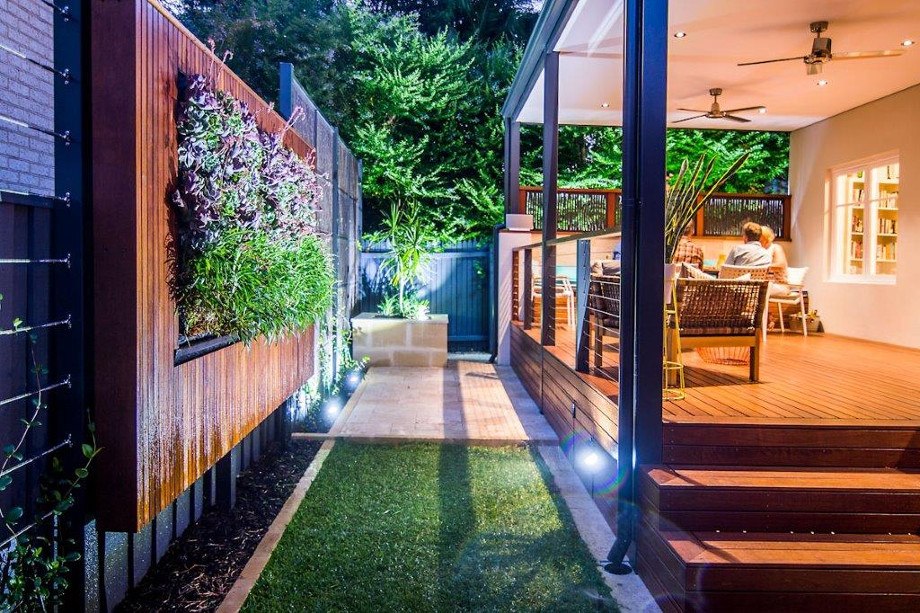 Designing Your Alfresco
More than ever a large number of West Australians are thinking about building an alfresco extension to their home. Many feel that moving to a new home is full of hassles and risks, so they would much rather build an extension than move.
Building an alfresco seems to be an attractive solution for them. Whatever the case, building an outdoor extension creates more space, adds value to the home and lets people enjoy the reason why we live in Western Australia, the amazing climate..
Here are some things to consider when designing your alfresco.
Location, Location, Location
Sometimes the facilities that already exist in your property — such as a swimming pool, spa or landscaper's layout — will determine for you where you need to build your alfresco. Be aware of these existing features and plan accordingly. But also consider the effects of natural elements such as sun, wind and views of the surrounding areas. For example, you may want your extension to face a beautiful piece of scenery, but it may happen that strong winds tend to come from the direction you want to face. This gives you the opportunity to explore other options or to find remedies for this situation.
Materials Matter
What building materials will play a part in the construction of your alfresco? Do you want something along the lines of your existing house? Or would you like to explore something totally different? The materials you choose will ultimately influence the overall look and feel of your alfresco.
Top to Bottom
You also need to consider both the roof and floor of your alfresco. Normally, the roof should fit the overall theme of your home but you may want to consider more modern alternatives featuring technologies that help you manage heat, shade, light, ventilation and other factors. These modern options also offer durability along with style.
When it comes to flooring, you can opt to extend your interior floor material to your alfresco, or you can opt for more innovative products that offer such features as durability and slip resistance. Timber decking is also a tremendously popular material for alfresco floors. Alternatively, a timber lined ceiling would be a great complement to a natural stone-paved floor.
That's Entertainment
If entertaining guests is high atop your agenda, then you will want to consider carefully planning out kitchen and dining areas, and integrating kitchen and dining equipment. You may also want to consider the trend of building kitchen and dining facilities within a well-lit, open family space.
Colour Your World
Do you want your alfresco to complement the existing home design or do you want it to totally contrast with your house? What colour scheme do you have in mind? Colour has been demonstrated to influence a person's moods and feelings. What mood do you want to create?
Decoration Liberation
More and more people are taking house decor and ornaments traditionally reserved for display inside the house and placing them in their outdoor extensions. This lets them create the space they want to spend time in and lets them express themselves artistically.
Do you intend to decorate your alfresco with items you treasure in your home?
Tech It with You
People are now bringing their tech toys out to spruce up their alfrescos. Flat screen TVs, home entertainment systems, projectors, retractable screens and the latest lighting systems — these gadgets and more are proving that outdoor extensions are not just entertainment centers but living areas, as well.
Do you plan to install tech gadgets in your alfresco?
Light It Up
You need light, of course, to properly illuminate your outdoor space. But you can also use light to set the mood for you and your guests. What kind of lighting do you plan to provide?
Heat of the Moment
Have you considered installing a fireplace in your alfresco? This will make your outdoor extension usable throughout the entire year, including the winter months. Alternative simple and flexible options such as freestanding heaters or fixed heaters may prove perfect.
Write a Design Brief
Put all your ideas on paper. It helps bring all your ideas together and organize your priorities. Writing things down also lets you remember the tiniest details you might otherwise forget, clears up your head and spares you from unnecessary anxiety. It also makes it easier to communicate what you want with your designer and builder.
This does not have to be a long, formal document, as long as it contains the following details.
What will be the main function of the alfresco?
Who will use it?
What will it look like on the outside? In the inside?
What stuff do you want to have in it?
What is your timetable?
If you want to, or if requested to, you can add more details the builder may need.
Hire an Expert
As you have seen by going through this list, building an outdoor extension is no simple matter. There are numerous details that you need to consider. The danger is that you might miss some of these and this might mean you live with design or material choices that cause regret for years to come..
This is where expert assistance becomes very valuable. The Patio Living team, for example, has had decades of experience designing and building patios, pergolas, decks and alfrescos. We are specialists in designing outdoor spaces and we have evolved a process that manages all the requirements for the design and building process, including securing the necessary permits. Simply hand us your design brief and we will work with you to design the alfresco you want and take care of the entire build from start to finish.
There's no better time than now to get started with your alfresco, and there's no better team to handle your alfresco build than Patio Living.