Think your backyard could do with a refresh? Maybe something to make the place look fresh and different for your upcoming spring barbies?
In lovely Perth where the outdoors are very much a part of your home, having a backyard fit to entertain family and friends is pretty much a necessity. Here are a few ways you can spruce up your Patio in time for Spring: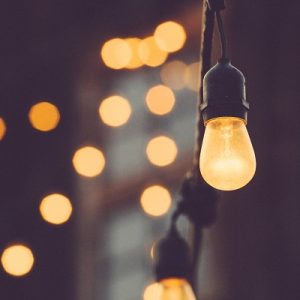 ALL OF THE LIGHTS
One of the most impactful ways to spruce up your alfresco is to add various lighting implements. Wall-mounted lights like sconces and such add to a more emotive and cozy atmosphere. String lights can add to a fun and festive ambience.
A GOOD PLACE FOR A SIT-DOWN
Having a comfortable place to sit down could spell the difference between a patio that rarely sees any use or one that you spend more time in than your living room. If you have a spacious backyard, you can look into getting big pieces like farmhouse tables to add character to your backyard or patio. Smaller spaces do well with benches or wicker chairs. Protip: colorful pieces also add an illusion of space.
IT'S CURTAINS FOR YOU!
Just because you're already outside doesn't mean you don't have any use for curtains. Adding in curtains could give your backyard a nice touch of color, shade, and privacy. It's also a fast and easy way to dress up your patio to suit an occasion.
PLANTS AND PLANTERS
The inclusion of flora on any patio definitely breathes life and character into your home. Choose which plants you wish for your patio. As an added bonus you can also decorate with your choice of planters. Be creative and find the best ones that will fit for the motif you're going for. You can even spraypaint your planters with the colors you want.
FIRE PIT TABLE
A firepit is a welcome addition to any Perth backyard, especially when the temperatures drop and you and your guests can do with a bit of warmth. For those warm days when your firepit just sits there doing nothing though, you can have it serve double duty by placing a flat surface across it and have it function as a table. Just make sure your guests know about it as they might knock it over.
PATIO/PERGOLA
An alfresco is one of the most invaluable additions you can introduce to your Perth home. Not only does it open your home to the beauty and charms of the outdoors, but it also gives you the perfect stage to entertain guests and spend quality time with your family, The drastic increase in your home's value is a huge bonus too, so why not look into getting a patio or outdoor room installed?