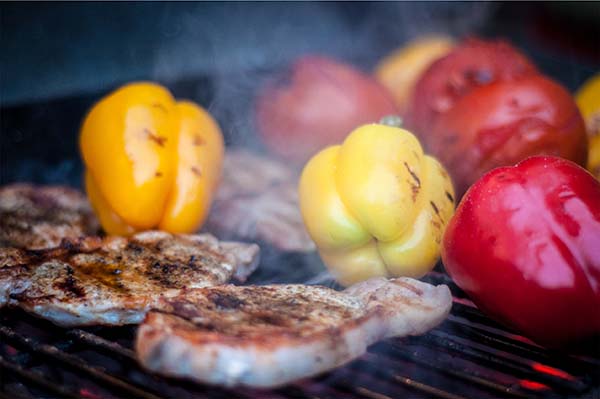 Having a Winter Barbie in Perth
When we think of having a barbecue, the image of cooking skewered meats on a charcoal grill under the scorching sun often comes to mind. Us Aussies know that throwing a barbie isn't restricted to the summer season and sunny days though – we can have barbecues all year round – even in winter!


If the idea of a winter BBQ is a little new to you, you're in for a treat. Nothing lets you enjoy the cool chill of winter like a some grilled sizzling meat, ideally paired with some great wine or even a warm beverage.
GAS UP
While traditional barbecue purists would insist that cooking on a gas grill doesn't give your barbecue the same flavours as you'll get from charcoal, there's no denying how much more convenient it is to have cook with a barbie hooked up directly to your gas main. Other perks to a gas grill are: less smoke in your alfresco (and eyes), and your cooking heat is much easier to manage and maintain.
WARMING UP TO YOUR GRILL
Another reason to grill in the winter: it gives you a more logical reason to stand next to an open fire. It just makes sense; summer may be perfect weather to go enjoy the outdoors on your backyard or patio, but when you think about it, having a barbecue in the summer means having to stand next to your scorching grill under the summer sun. Grilling in the winter lets you actually enjoy the heat from your barbecue. Plus if you're still up for a beer whilst you're cooking, you won't have to worry about it warming up!
THE FOOD
Meats are aplenty all year round, which means availability shouldn't really be much of a concern for your barbecue. As for your sides, winter is when rootcrops are aplenty, making it perfect for your barbecue. Not only are they perfect for grilling, they're also hearty and filling to complement your meats.
As a tip, grilling in winter will take a little longer to preheat your grill, so be sure to make the necessary adjustments. Have a thermometer handy to make sure your grill is at optimal temperature once you start grilling. High heat is ideal for steaks and meat cuts to seal in their juices, while patties and sausages are better off with low heat to keep them from drying out.
THE SETTING
If you've been waiting for the perfect opportunity to showcase your alfresco design, this is your time to shine. Setting your winter barbecue on your patio allows you to enjoy the outdoors while keeping the amenities of your home to keep things warm and cozy.