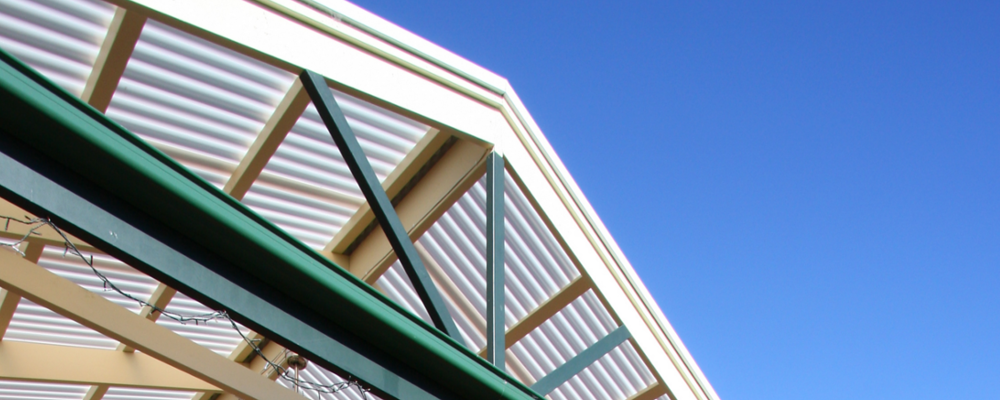 How to protect your outdoor living spaces from harsh weather
The outdoor dining spaces on your patio or deck are the perfect place to relax on a sunny day and have a barbeque meal with friends, but what happens to them when it is raining, windy or snowy? When the weather turns bad your outdoor spaces can really suffer wear and tear. It is important to make sure that your alfresco living spaces are protected from the elements so that they will not be damaged by exposure to the weather.
Create a Sheltered Roof Area to Protect Your Patio Furniture
If you have a roof or an awning over your deck this will help to protect your furniture from the elements. You can incorporate the roof into the overall design of the deck and it will also provide you with shade in the summer months and offer you privacy from your neighbours.
Put it Away or Cover it Up
If you have the space, you might want to put your deck furniture away inside your shed or basement during the winter in order to keep it protected from the cold. Make sure that you clean the furniture before you put It away, so that it is not sitting in dirt and grime for several months. Also, if you are storing your BBQ you should never store the propane tank inside.
If not, using a protective cover that is designed to fit over the furniture is the next best option. However, avoid using covers on wrought iron furniture because they can trap moisture and cause rust.
Keep an Eye Out for Rust
The rainy winter can cause rust to develop on your metal items, so keep an eye on them and remove the rust as soon as you notice it. If you regularly check on these items and remove the rust immediately, it will reduce the risk of the rust spreading and causing further damage while the items are in storage.
Ensure Wood is Coated
For the wood surface of your deck and any wooden furniture you might have, it is important to apply oil at least once per year. The oil will protect the surface from moisture, mould, rot and insects and also stops the wood from fading in the sunshine. Make sure that you give the surface of your deck a very good cleaning before you apply the oil treatment.
Of course, these tips will depend on where you live and how harsh the winter weather can be. You might be lucky enough to leave your deck the way it is all winter, but if not make sure that you take the right steps to protect your outdoor living spaces.