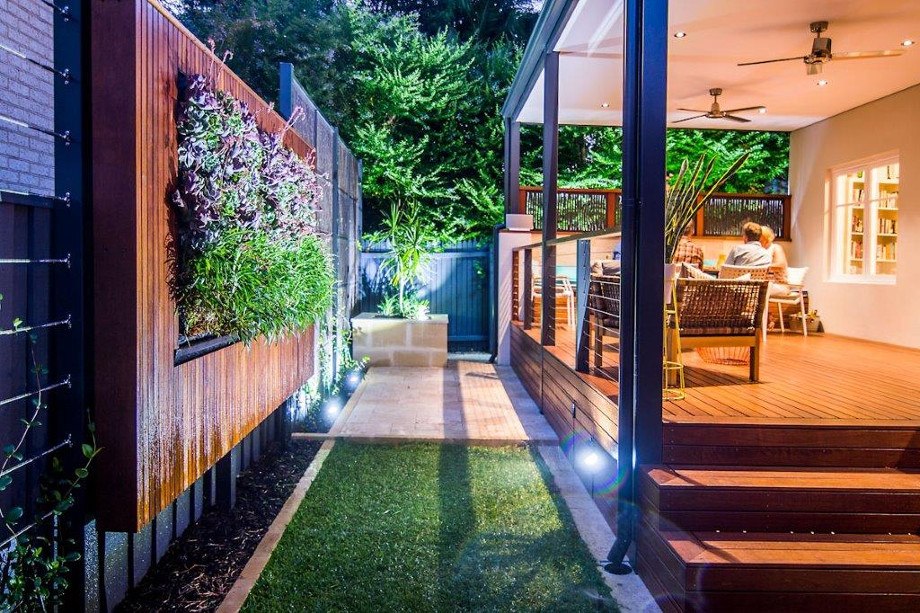 Modern Alfresco Ideas
Sipping a glass of wine while you watch the sun go down, barbequing burgers on a hot summer afternoon, drinking your morning coffee while listening to the birds singing – having an alfresco seating area in your home can bring you a lot of wonderful little pleasures. Whether you have a deck, a patio or a back garden, it's great to have a place to sit and enjoy the outdoors alone or with friends.
When it comes to decorating your alfresco space, think outside the box with fun and creative ideas to create a design that is unique to you. Here is a little modern inspiration:
Funky Illuminations
We have all seen the typical outdoor lighting before, such as garden path lighting or delicate strands of white lights along your trellis. However, why not give your outdoor space some character with something a little different – such as a vintage neon sign or Asian-style lanterns? Check salvage yards and vintage stores to find something unique and quirky.
Paint a Story
Use one of your outdoor walls as the canvas for a large scale mural, whether it is an abstract design or a scene. You can paint it yourself or, if your artistic skill doesn't stretch beyond stick figures, you can hire an artist. A one of a kind piece of wall art will add urban cool to your outdoor dining space and become a conversation starter for your guests.
Get Cosy
With waterproof fabrics now widely available, you can decorate your alfresco area with comfy couches, plush lounges or even a four poster sofa bed. These cushy relaxation spots are the perfect place to curl up with a good book on a beautiful sunny day.
Use a Decorative Shade
Add some shade to your outdoor dining space with a trendy canopy or umbrella that will not only shield you from the sun, but also bring some colour into the space. Look for a sunshade that you can tilt, so it can block the rays from different angles throughout the day.
Add a Colourful Floor Covering
Break up the monotony of a large expanse of wood on your deck with a brightly coloured floor covering. This will make your deck feel more like an "outdoor room" and will also help to protect the wood. Choose colours and design that fit in with your deck furniture and other design elements.
These are just a few fun modern alfresco decorating ideas that you can incorporate into your outdoor living space. Of course, the most important thing to remember is that your deck should be unique to you! Make design choices that work for your needs, let the space reflect your personality and most of all – have fun.