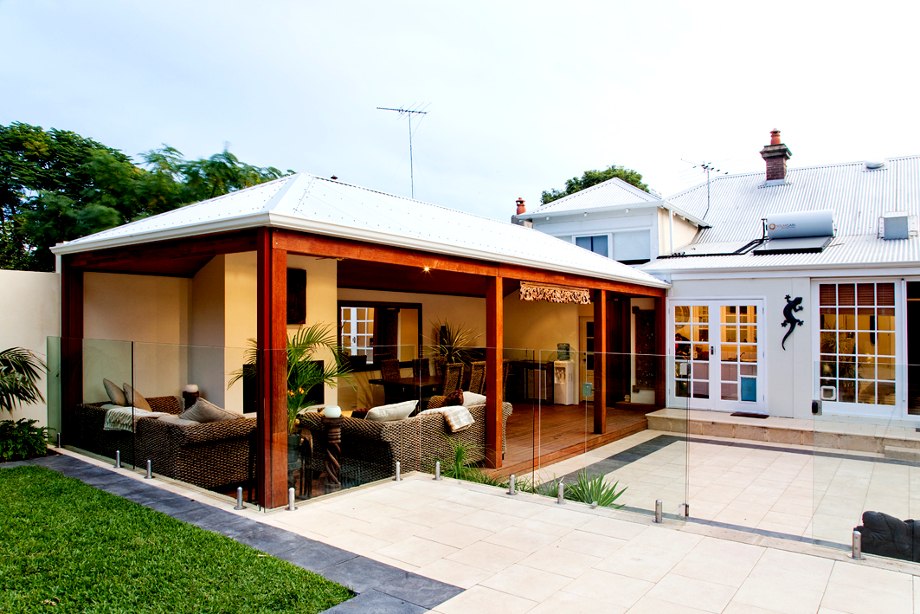 The Best Roof for Alfresco – Colorbond or Tiled?
Recently, there has been an increasing need for roofing services in Australia as more people are starting to appreciate better the great summer weather by building alfresco living spaces. When it comes to your patio, which type of roofing is best and why?
Roofing has been around since 40,000 BC when Siberians used the skin of giant mammoths to protect them from the weather and elements. More practical roofing methods such as slating and tiling were introduced by the Romans in 735 AD and it continues to get better with todays Colorbond and tiled roofs.
Tiled roof
Roof tiles are usually made of either terracotta, light weight concrete or clay. Compared to Colorbond, tile roofs have a more solid look which adds a perfect finish to a mediterranean alfresco design.
When it comes to cost, concrete tiled roofs are approximately 20% cheaper than Colorbond. This may be surprising to new homeowners but it's precisely the reason why the majority of houses have concrete tile roofs.
Another impressive quality of terracotta tiled roofing is its great level of durability – it can literally last a lifetime. It's also recommended for places that are prone to bushfire due to its naturally high resistance to fire. In addition, tiles are quieter during the rain compared to colorbond, as they absorb sound due to their consistency and thickness.
Aside from the sound of pouring rain, tiles also absorb water and become a little heavier when wet. It's best to take this into consideration when planning the framework for your tile roof. Tiles also tend to retain dust, dirt, decayed leaves and the like which are normally washed off during the rain. So if you like saving rainwater, tiles can be a little less clean. Another disadvantage of tiles are their tendency to crack or break when stepped on. This makes any other roof installations such as vents, whirlybirds or skylights a potential concern.
Colorbond
"Colorbond" is actually a brand of steel roofing. As per the manufacturer's definition, this type of steel…
"…combines the best of modern steel making technologies, developed over decades by BlueScope Steel. We start with a ZINCALUME® steel base. ZINCALUME® steel has a aluminium/zinc/magnesium alloy coating that delivers outstanding anti-corrosion performance."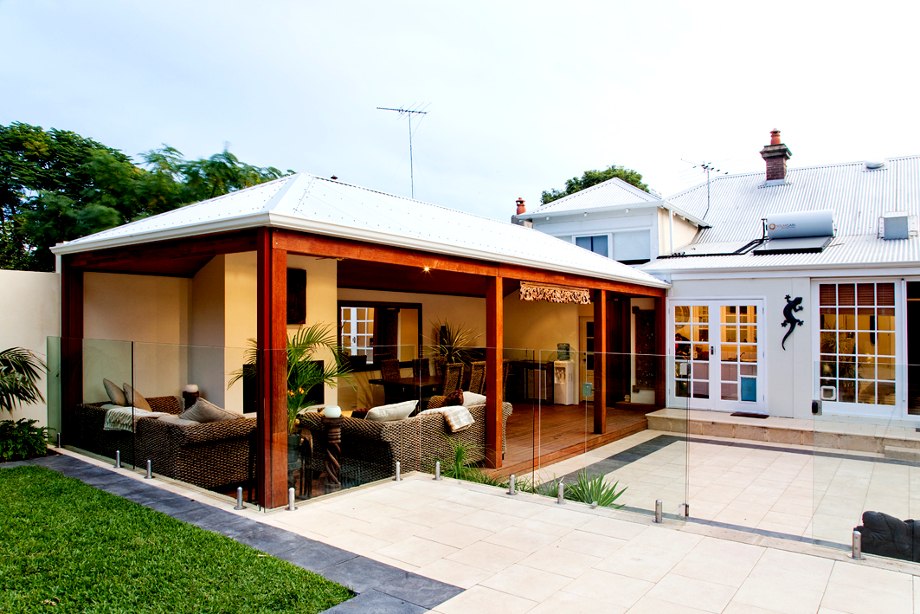 The main advantage of Colorbond over other types of roof is it's weight which is approximately 90% lighter than a tile roof! Its weight stays the same whether wet or dry so there's much less stress on the roof frame. It's ideal for minimalist alfresco designs as well as areas with a large span.
Collecting rainwater is another useful advantage of a Colorbond roof. Since it doesn't absorb water or retain dirt, you can collect more water that is cleaner than you might collect from a tiled roof.
For places that are prone to bushfires, Colorbond is also ideal as it's easier to seal and withstands ember attacks. Additionally, steel roofing doesn't crack, break or get brittle through time as compared to tiles so any additional roof work in future won't be an issue.
Both of these roofing choices have great benefits as well as some minor downsides. However, Patio Living strives to make everything easy for clients by providing them with relevant and knowledgeable suggestions. We provide custom alfresco plans based on location, existing structure and personal preference to help our clients make the best choice.
Call us now for a free quote and experience the Patio Living difference!