When we hear the word "pergola" a vision of a shaded structure alongside a home's exterior comes to mind. One can immediately imagine the idea of lounging outside the house; open, airy, and being able to bask in the beauty of the outdoors from the comforts of one's home.
While it does paint a pretty picture, some people still aren't sold with the idea. Does it really do much in terms of establishing your home's look? Do you really get much shade if there aren't any walls or a fully-covered roof structure? Will it do anything for the value of my home?
The short of it is yes, yes, and yes, but read on if you want it broken down and if you want to have a better understanding of the benefits of having a pergola for your home.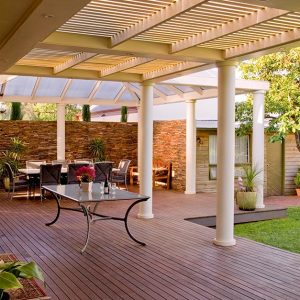 Prettify Your Backyard
While a picturesque house exterior is a pretty sight to behold, adding a pergola can really bring a sense of individuality to your home. More than your standard jutting roof or awning, a pergola adds a unique visual identity to your backyard and can be tailored to the existing motif of your house.
A pergola can be all it takes to define your outdoor space as well. As they are designed to be open, they do this without limiting your space, making it feel less constricting than an actual walled extension. Combined with a timber deck, a well-designed Perth pergola can really help integrate the outdoors into your home.
Add to that the fact that pergolas go perfectly well with plants and you've got yourself a winner. With your plants getting the sunlight and air that they can only get from the outdoors, you then have a decor element to work with. Just make sure to plan ahead in terms of which plants you might want. You may even consult with your pergola or patio builder Perth to find out which plants would work with your space.
Casting Shade
A quick glance can often lead onlookers to think that you don't get much shade from such an exposed and minimal structure. Grab a lawn chair and lounge around in the sun under your pergola though and you'll definitely see the huge difference. A well designed pergola Perth homeowners would often go for is one that provides shade while allowing a generous amount of sunlight to shine through.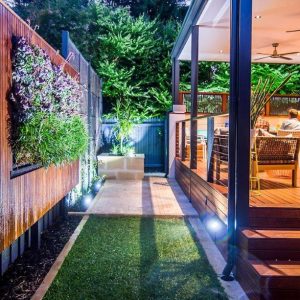 Value for Money
Any addition to your home is already a wise investment in itself. Adding a pergola however, not only gives you another area of the home to make use of, but also often equate to a dramatic increase in the value of your property down the line. Exterior home features are one of the most sought-after element in a home, and has driven property value up in the recent years.
While some homeowners consider a pergola as something that they don't really need at the moment (usually under the mindset that such a project could end up breaking the bank), it's important to factor in the returns you would benefit from in the long run as your home continues to rise in value.