Perth is one of those locales where you can't just stay away from the beautiful outdoors. Outside living isn't just about hitting the beach or roughing it in the wild, though, which is why most Perth homeowners opt to have a nice patio built into their homes.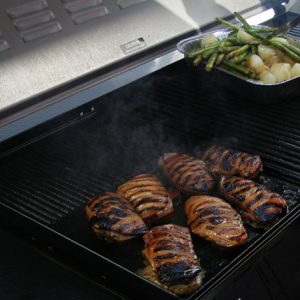 But if there's one thing us Aussies love more than the outdoors itself, it's cooking (and eating) in the outdoors. And what better way to get the best of both worlds than with a kitchen setup right in your outdoor room. If you need more reasons to have one installed on your Perth patio, these might convince you:
Be A Better Host
Having an outdoor kitchen obviously ups your party-hosting game to new heights. Guests can partake of the prepping and cooking themselves, and enjoy the freshly-prepared food right on your alfresco as well. Wine nights are all the more enjoyable, seeing as you can cook as you sip.
Spend More Time at Home
As with any home upgrade, adding a patio kitchen will make any homeowner spend more time at home for the simple fact that you want to reap the fruits of your labour. Sprucing up your home also makes it all the more enjoyable to take a load off and relax, and makes for a great bonus for those looking to spend time with their loved ones at home.
Generally Enjoy The Outdoors More
With the lovely outdoors that a Perth alfresco can afford homeowners, it's really no surprise that people spend more time on their patios and thus end up having a deeper appreciation of nature. A patio is a great place to sit by a firepit on chilly nights, and wonderful for a breezy nap on warmer days.
Boost Property Value
If you're still not convinced about how an outdoor room kitchen can be beneficial for your home, then maybe the prospect of a higher resell value will. A well-designed al fresco itself will already be a huge increase to your property value, but adding an outdoor kitchen to the equation can significantly boost that as well. Think of it as an investment in your home that will pay off come selling time.
Home upgrades come with great benefits – it's why we call them upgrades. Soon as you think your outdoor room is ready for one, it's always important that you consider your options and choose the one that you would benefit from both immediately and in the long run.