Perth has some of the best neighborhoods for hosting outdoor dinners – especially if your home is fitted with a nice outdoor room. And with great vineyards just near the area, you'll never run out of great varietals to pair with your dishes.
Not all of us are wine pairing experts though, which is why we've put together this handy guide on making sure your vino matches your sammo…Or, you know, whatever it is you're having for dinner.
Here are some great wine pairing tips you can work with for your next alfresco dinner party.
Smokey, hot-off-the-grill meats are a huge part of outdoor dining. If you're serving up some juicy BBQ, your best bet would be some dark, full-bodied shiraz or pinot noir.
Few things go better together than wine and cheese. Fortunately, not only is Perth home to great wine selections, but awesome places to grab gourmet cheese as well. Pair it with a luscious white such as pinot gris or some verdelho.
This one's a bit tricky. However it is a common general preference to have white wine with your seafood, so you're at least halfway there.
While salmon would go great with a peppy riesling, scallops and oysters are often better paired with a subtler sauvignon blanc. A more casual setting with fish and chips, however, would be even more enjoyable with some light chardonnay.
If you're up for some sweets – perhaps a delectable pavlova – you can't go wrong with a bottle of cool moscato.
PLANNING AHEAD
If you're going for something a little more formal and upscale, you can employ the services of a professional chef from sites like Chef de Home or Chef Of The Day. This will save you the hassle of preparing dishes yourself, while also ensuring the quality of the meals.
If you're looking to go all out, you might also want premium wines to go with such a setup. You could schedule a trip to Margaret River in advance and consult with a sommelier, especially if you already have a meal in mind. Or you can even take part of a tour yourself to sample the different premium offerings in nearby vineyards like in Swan Valley.
SETTING THE STAGE
Again, your alfresco design should of course play into your dinner's theme. Think of how you'd want your guests to feel at your party. Do you want them to truly take in the outdoors as you sip on some earthy red vino? Or are you going for a more formal open-air dining setting?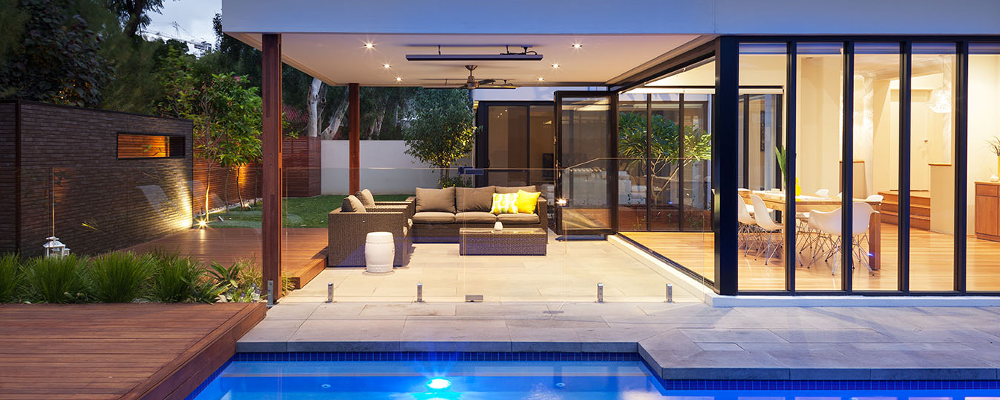 EIther way, it pays to have a spacious alfresco design that would wow your guests and cater to your patio needs.